This is a great poem passed down to me.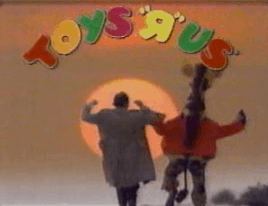 Why does being a grown up adult have to make you a "fuddy duddy" boring person?
Hands on a window pane
Watching some children laugh and play
They're running in circles
With candy canes and French braids
Inspired to question
What makes us grown-ups anyway?
Let's search for the moment
When youth betrayed itself to age
So let the children play Inside your heart always
And death you will defy
'Cause your youth will never die
In searching for substance
We're clouded by struggle's haze
Remember the meaning
Of playing out in the rain
We swim in the fountain
Of youth's timeless maze
If you drink the water
Your youth will never fade
Never die I won't let go of that youthful soul
Despite body and mind my youth will never die
We have to keep remembering, at least me at least, OUR CREATIVITY as a child. We saw the world ahead of us, anything is possible. Be an artist, an astronaut, archeologist. The possibilities are endless. When is it we GIVE UP ON OUR PASSION? ON OUR DREAMS? because we have debts to pay? Because we blame society for something that is holding us back from doing what we truly want to do?
Is it because people say "you have to be RESPONSIBLE?" responsible for what? to who, the bill collector? the government? the system? I guess the biggest hurdle a lot of people have is family, parents, grandparents, brothers, sisters, children – babies! That, respectably, is a rather large hurdle holding you back from taking some serious financial risks, but family does have benefits and rewards of its own.
I put the photo from the Toys R Us Commercial – "I don't wanna grow up, I'm a toys r us kid….." – and thats just it. Kids dream. Kids HAVE VISION. Have goals, have purpose. Grownups need that too! Reach for the stars, now is the time to do it.
I LOVE this quote, and I try to recite it to myself daily…..goes something like this:
Its not that we stop playing because we grow old, we grow old because we stop playing.
So come on, take some risks, LIVE. don't regret…….