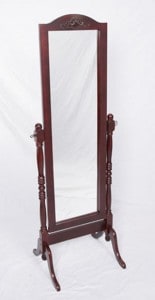 Most of the time when I wake up, there is a mirror in the bathroom (not always….haha) Do we all look at ourselves there and reflect? Think about what we are doing with our lives, what we are living for, what is our goal. Had to read over Steve Job's speech about morning mirror reflections, he is an amazing person.
Thinking of that today, I think so many of us, myself included, have been raised to think that money and material things are what measures our success and our life. Getting a good job, buying a big house, filling that house with nice things that we can show to our friends and neighbors to prove we made something with our lives.
Is that what life is all about? Thinking of the last words or memories as we die, and as I grow older, I meet more and more people from various cultures and financial backgrounds. I have seen the happiest "poor" people and the most miserable rich people. We have to keep reminding ourselves not to correlate money and happiness. I think my time in the Philippines really helped me there, the majority of people are financially poor, but for the most part they are happy people living life to the fullest. Made me look back to some time living in America and hearing people complain and not be happy when they have such a beautiful house in a safe and clean neighborhood. It's all about perspective.
Sure, maybe people will say I am blogging this to make myself feel better because I am not financially well off. But power is not having money, power is the ability not to be influenced by money. To be able to walk away from money. The ability to do what we want to do in life without money as a factor. Sure, and therefore having money in the bank account makes us feel that we have more freedom in our life, but if that money in the bank stays there only because we are not happy doing what it takes to maintain that money in the bank, then I do not see that as wealth.
I am going to die one day, that day may be tomorrow, that day may be in 20 years, 50 years, 80 years (medical technology keeps expanding life right). You will die one day too. We will all die. I know I want to die knowing I lived a "Rich" life of experiences and challenging the way people think.
Maybe I am thinking this way today because I heard my friend's friend is on his deathbed today….got a text from Gary about it a couple hours ago. And I am surrounded by newborn babies as well, Marie is due to have a baby soon, I chatted to Maritess, the mother of my goddaughter Charlotte V, surrounded by kids in almost all angles of my life these days. So seeing new born life and death so close, maybe its just because I am networking with so many people that the odds are I am going to be seeing more and more deaths and new lives….just makes me think how amazing life really is.
I always try to think that when we die, our soul and our life is lived on by the memories in our friends. I think back to my friend Bob's death so many years ago, and I still treasure the thoughts and memories in my mind. Even if its not death, when I leave a city and a group of friends that I know I will not see again for a long time….I try to remember that my memories will live on, and that a new chapter in the book of life is coming.
So I hope to keep looking in the mirror every morning and know I am on track to challenge the normal day to day living. I know I may have not always made the best decisions in business and in life, but I also know I am going to move confidently forward to let the story continue.